US Asset Management Audit Manager
100%
Zug
Start: Summer 2020
Assurance
Your tasks
You are the engagement manager and as such responsible for the planning, execution and completion of group and local audits for banks and asset allocations with significant experience with audits of private markets funds in accordance with US GAAP and IFRS.
You advise clients on execution on business opportunities arising from initiatives launched by PwC USA in the asset management space in US as hub for significant product and investment launches.
You coordinate a network of international teams on your engagements, either in USA or in Europe.
You enhance your skills in managing several stakeholders and you have the opportunity to work on challenging projects.
Your profile
You have a university degree in accounting or the equivalent and have successfully completed the US CPA.
You have recently worked 3+ years in a larger asset manager, 5 years in a Big 4 and have extensive auditing experience working in a US GAAP, IFRS and UK GAAP environment.
You lead and manage sub-teams of 5 to 7 members in the audit of valuations of investments in private equity, private debt, infrastructure and real estate sectors.
You have fluent verbal and written English skills; German language skills would be a plus.
You coach your team members and other seniors in internal assurance (ISA) and accounting (IFRS and US GAAP).
You have experience with digital audit transformation and capable of implementing solutions using Alteryx, PowerBi as example.
You have a proven knowledge of the USA market and you have strong analytical skills and excellent interpersonal skills which you demonstrate when working with your clients and teams.
Your prospects and benefits
Your opportunities for development
Deine Entwicklungsmöglichkeiten
At PwC, you can develop both personally and professionally. That's why 7% of our revenue is spent on staff training and further education.
Learn more
Bei uns kannst du dich entfalten und weiterentwickeln – persönlich und beruflich. Daher investieren wir sieben Prozent unseres Jahresumsatzes in die persönliche Entwicklung sowie in die Aus- und Weiterbildung unserer Mitarbeitenden.
Learn more
Our culture and our values
In Switzerland we have over 3,300 employees from 78 countries, which means our people are as diverse as our ideas. Together, we define and live the values that shape us: personal and professional, economic and ecological, social and ethical. And the people we work for are just as diverse as the people who work for us.
Learn more
Additional benefits
Take the next step!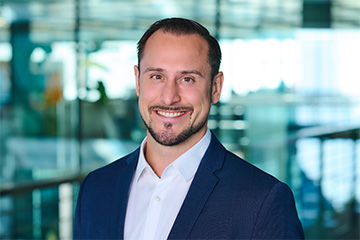 Benjamin Lohrmann
Recruitment Team
Tel. +41 58 792 25 29
Are you passionate and ready to shape the future?
Then you've got what it takes to reimagine the possible.
Questions? Give us a call, we are happy to help.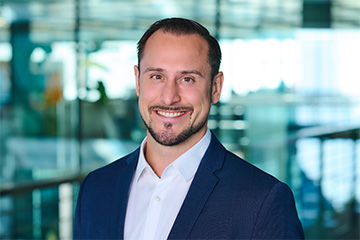 Benjamin Lohrmann
Recruitment Team
Tel. +41 58 792 25 29
Apply now!
Apply now!
Who we are – PwC as an employer
At PwC, we create value for both our people and clients in Assurance, Tax & Legal, Consulting, Deals and Digital Services. And you can do the same. Want to make an impact and shape the future of a leading professional services firm? Are you passionate and ready to embrace change? Then you've got what it takes to reimagine the possible.

Everyone's career path is unique. That's why PwC offers countless personal and professional development opportunities that fit with your aspirations, supporting you to grow your own way – so you can become everything you want to be and more.
More about Assurance
PwC on video
Your commute