Senior Manager Transaction Services
100%
Zürich
Job reference: JRQ$381-27182
Start: by agreement
Advisory
Your tasks
You will help our clients with dedicated support for transactions in a wide variety of circumstances (acquisitions, divestitures, joint ventures and structured investments).
You will have the opportunity to work on projects in the entire Deals environment, e.g. Corporate Finance, Valuation or Post-Deal-Integration.
You will collaborate with other experts to develop a rapid understanding of the client's business and issues, and articulate your findings appropriately in order to deliver high quality reports.
You will work in a diversified, international environment covering multiple areas and industries.
You will collaborate with a network of highly talented and knowledgeable experts.
Your profile
You hold a masters degree, Swiss, US or other CPA is a plus.
You have a thorough understanding of financial accounting and reporting requirements in accordance with internationally recognised reporting standards (e.g. IFRS, US GAAP).
You have at least 7 years of experience, ideally in another Big Four company, including 5 years in providing financial due diligence and other transaction-related services to large companies and private equity fund clients.
Your native language is English; German or any other language is a plus.
You have excellent analytical skills and are quick-witted.
You are energetic, proactive, able to empathise with clients and staff, and are enthusiastic about delivering value to clients.
You demonstrate proven willingness to undertake business travel, as required, for client assignments or business-related matters.
Your prospects and benefits
Your opportunities for development
Deine Entwicklungsmöglichkeiten
At PwC, you can develop both personally and professionally. That's why 8% of our revenue is spent on staff training and further education.
Learn more
Bei uns kannst du dich entfalten und weiterentwickeln – persönlich und beruflich. Daher investieren wir neun Prozent unseres Jahresumsatzes in die persönliche Entwicklung sowie in die Aus- und Weiterbildung unserer Mitarbeitenden.
Learn more
Our culture and our values
In Switzerland we have about 3,200 employees from 73 countries, which means our people are as diverse as our ideas. Together, we define and live the values that shape us: personal and professional, economic and ecological, social and ethical. And the people we work for are just as diverse as the people who work for us.
Learn more
Additional benefits
Take the next step!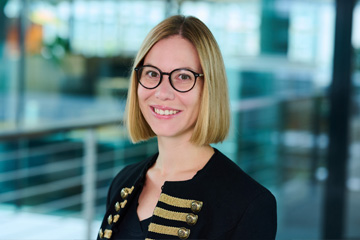 Patricia Schmitz
Recruitment Team
Tel. +41 58 792 13 64
Are you passionate and ready to shape the future?
Then you've got what it takes to reimagine the possible.
Questions? Give us a call, we are happy to help.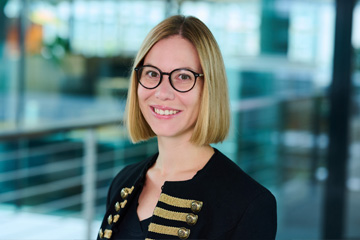 Patricia Schmitz
Recruitment Team
Tel. +41 58 792 13 64
Apply now!
Apply now!
Who we are – PwC as an employer
At PwC, we create value for both our people and clients in Assurance, Tax & Legal, Consulting, Deals and Digital Services. And you can do the same. Want to make an impact and shape the future of a leading professional services firm? Are you passionate and ready to embrace change? Then you've got what it takes to reimagine the possible.

Everyone's career path is unique. That's why PwC offers countless personal and professional development opportunities that fit with your aspirations, supporting you to grow your own way – so you can become everything you want to be and more.
More about Advisory