Consultant in International Corporate Tax
100%
Zürich
Start: Spring 2021
Tax & Legal
Your tasks

• As a member of our financial services tax experts team you will help our Swiss and international clients solve complex business issues in the financial services tax area.
• You will proactively assist in the servicing of a diverse client portfolio consisting of asset and wealth managers and real estate funds.
• You will focus on international corporate tax law and help coordinate international projects for our clients around direct and indirect tax as well as transfer pricing.
• You will be part of a team of experts that manages challenging projects such as national and international corporate restructurings, transactions, investment fund structuring and financial services operations.
• You will be involved in business development activities to help identify new opportunities.
• You can fully develop in a working environment characterized by team spirit, trust and mutual support.
• You acquire comprehensive technical know-how and soft skills through on-and-off-the-job training.
Your profile

• You have a university degree in economics, business administration, law or similar
• You have at least 1 year of professional experience in the field of international tax consulting.
• You have a good knowledge of international tax law, in particular recent OECD tax projects as well as EU tax law.
• You speak English fluently. German or French is a plus.
• You will work hand in hand with a team of international tax experts.
• You are curious, open-minded, committed, flexible and a team- and customer-oriented personality with excellent communication skills.
• You demonstrate entrepreneurial spirit and business development skills.
Your prospects and benefits
Your opportunities for development
Deine Entwicklungsmöglichkeiten
At PwC, you can develop both personally and professionally. That's why 7% of our revenue is spent on staff training and further education.
Learn more
Bei uns kannst du dich entfalten und weiterentwickeln – persönlich und beruflich. Daher investieren wir sieben Prozent unseres Jahresumsatzes in die persönliche Entwicklung sowie in die Aus- und Weiterbildung unserer Mitarbeitenden.
Learn more
Our culture and our values
In Switzerland we have over 3,300 employees from 78 countries, which means our people are as diverse as our ideas. Together, we define and live the values that shape us: personal and professional, economic and ecological, social and ethical. And the people we work for are just as diverse as the people who work for us.
Learn more
Additional benefits
Trust to go aheader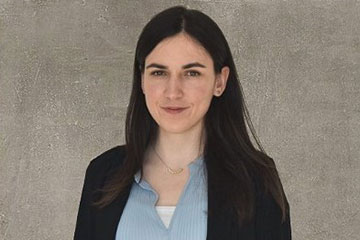 Alexandra Wirth
Recruitment Team
Tel. +41 58 792 23 86
At PwC we don't just go ahead with things that are important to us, we go one step further: we go aheader.
And we're ready to go ahead with you. Trust to go aheader with us and
apply
.
Do you have any questions? Give us a call, we are happy to help.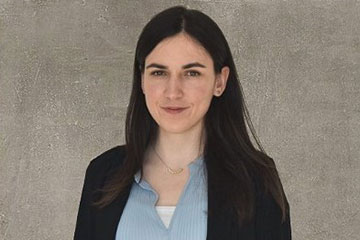 Alexandra Wirth
Recruitment Team
Tel. +41 58 792 23 86
Apply now!
Apply now!
Who we are – PwC as an employer
At PwC, we create value for both our people and clients in Assurance, Tax & Legal, Consulting, Deals and Digital Services. And you can do the same. Want to make an impact and adapt, develop, grow and transform the future of our firm and industry? Then trust to go aheader with us.

Everyone's career path is unique. That's why PwC offers countless personal and professional development opportunities that fit with your aspirations, supporting you to grow your own way – so you can become everything you want to be and more.
More about Tax and Legal Services
PwC on video
Your commute