Senior Consultant in FS Consulting (FSTech Analytics Transformation team)
100%
Zürich
Start: to be defined
Job reference: JRQ$381-28873
Advisory
Your tasks
As technical consultant focused on data and analytics you support our Banking and Insurance clients in the application of, concept development of and implementation of data and analytics solutions.
You work with business specialists in banking and insurance, architects and technologists on the technical and professional integration and use of data solution – spanning data management, integration and ETL, with the goal of understanding, discovering insights, and improving business results.
You analyse and identify today's systems/processes of our customers and conduct assessments regarding the feasibility of analytics solutions.
You question how things work, seek data points to understand, and look for creative and simple evidence and solutions.
You apply and continue to learn best practice technologies and approaches for both strategic and implementation work spanning big data technologies for structured and unstructured data distribution and aggregation, creative and professional data visualization, advanced analytics including predictive, machine learning, natural language processing, or other aspects of AI.
You work at least one or more market solutions/tools such as Qlik, Tableau, Power BI, Crystal Reports, SAP Predictive Analytics, IBM DataStage or other Infosphere products, Cognos, Azure analytics services, R or open source big data solutions, etc.
Your profile
You have completed a bachelor's degree in computer science or a comparable degree.
You have 1-2 years' experience in software development or data analysis / mathematics.
Ideally you have already gained experiences in the implementation of analytics solutions, studied or gained experiences with market leading tools (including open source tools), and want to learn more. Hands-on technology skills are essential, even for working on more strategic topics like data management.
Optionally, and ideally, you have studied finance, or worked in financial services projects at a bank or an insurance.
You are communicative, flexible, team-oriented and have a confident appearance.
You are fluent in German and English and willing to travel within Switzerland, but occasionally also internationally.
Your prospects and benefits
Your opportunities for development
Deine Entwicklungsmöglichkeiten
At PwC, you can develop both personally and professionally. That's why 7% of our revenue is spent on staff training and further education.
Learn more
Bei uns kannst du dich entfalten und weiterentwickeln – persönlich und beruflich. Daher investieren wir sieben Prozent unseres Jahresumsatzes in die persönliche Entwicklung sowie in die Aus- und Weiterbildung unserer Mitarbeitenden.
Learn more
Our culture and our values
In Switzerland we have over 3,300 employees from 78 countries, which means our people are as diverse as our ideas. Together, we define and live the values that shape us: personal and professional, economic and ecological, social and ethical. And the people we work for are just as diverse as the people who work for us.
Learn more
Additional benefits
Take the next step!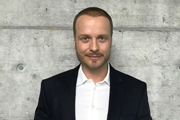 Steve Egger
Recruitment Team
Tel. +41 58 792 28 17
Are you passionate and ready to shape the future?
Then you've got what it takes to reimagine the possible.
Questions? Give us a call, we are happy to help.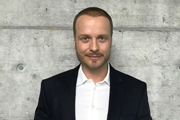 Steve Egger
Recruitment Team
Tel. +41 58 792 28 17
Apply now!
Apply now!
Who we are – PwC as an employer
At PwC, we create value for both our people and clients in Assurance, Tax & Legal, Consulting, Deals and Digital Services. And you can do the same. Want to make an impact and shape the future of a leading professional services firm? Are you passionate and ready to embrace change? Then you've got what it takes to reimagine the possible.

Everyone's career path is unique. That's why PwC offers countless personal and professional development opportunities that fit with your aspirations, supporting you to grow your own way – so you can become everything you want to be and more.
More about Advisory
PwC on video
Your commute