Senior Associate Real Estate Audit
100%
Zürich
Start: autumn 2020
Assurance
Your tasks
You are an active part of our real estate practice, a young and diversified team in a dynamic and fast-growing sector.
You have the unique chance to work on the on-boarding of a large real estate operation with a Swiss and International focus, develop the day-to-day operating model and formation of the client service team.
You are responsible for the operational planning and execution of the interim and year end audits and the coordination of local audits in other countries.
You will also develop the outsourcing concept with our delivery teams and a technology driven audit approach, to consistently raise our quality and efficiency ambitions - in addition to the demanding tasks of a first-year examination
You will work in close collaboration with your peers in many different countries, our service delivery teams, and a wide range of experts as our real estate tax, valuation and IT specialists.
You will have direct client contact and support in advising clients on financial reporting and regulatory developments. You keep up to date with regulatory changes and market developments by attending internal and external seminars.
An experienced coach will support you in your development and career progression.
You will receive regular feedback from colleagues and your coach and build your leadership skills on and off the job.
Your profile
You are excited about the prospect of re-thinking the real estate audit and designing the operating model of the future, working with new technologies and delivering an outstanding client experience.
You are in the process of becoming a certified accountant or equivalent and bring 3-4 years of experience in real estate audits and have built up relevant regulatory know-how in Switzerland and/or Luxembourg.
You share your expertise and experience actively by teaching, coaching and mentoring others and maintain an active knowledge exchange.
You are innovative and you have excellent interpersonal and project management skills.
You are fluent in German and English.
Your prospects and benefits
Your opportunities for development
Deine Entwicklungsmöglichkeiten
At PwC, you can develop both personally and professionally. That's why 7% of our revenue is spent on staff training and further education.
Learn more
Bei uns kannst du dich entfalten und weiterentwickeln – persönlich und beruflich. Daher investieren wir sieben Prozent unseres Jahresumsatzes in die persönliche Entwicklung sowie in die Aus- und Weiterbildung unserer Mitarbeitenden.
Learn more
Our culture and our values
In Switzerland we have over 3,300 employees from 78 countries, which means our people are as diverse as our ideas. Together, we define and live the values that shape us: personal and professional, economic and ecological, social and ethical. And the people we work for are just as diverse as the people who work for us.
Learn more
Additional benefits
Take the next step!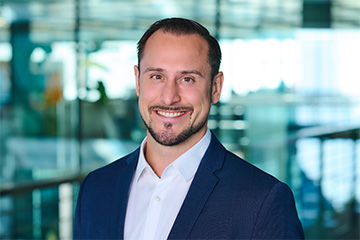 Benjamin Lohrmann
Recruitment Team
Tel. +41 58 792 25 29
Are you passionate and ready to shape the future?
Then you've got what it takes to reimagine the possible.
Questions? Give us a call, we are happy to help.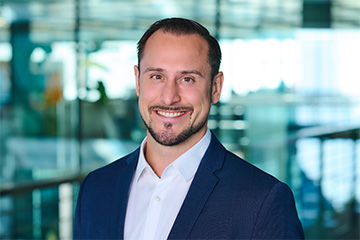 Benjamin Lohrmann
Recruitment Team
Tel. +41 58 792 25 29
Apply now!
Apply now!
Who we are – PwC as an employer
At PwC, we create value for both our people and clients in Assurance, Tax & Legal, Consulting, Deals and Digital Services. And you can do the same. Want to make an impact and shape the future of a leading professional services firm? Are you passionate and ready to embrace change? Then you've got what it takes to reimagine the possible.

Everyone's career path is unique. That's why PwC offers countless personal and professional development opportunities that fit with your aspirations, supporting you to grow your own way – so you can become everything you want to be and more.
More about Assurance
PwC on video
Your commute