SAP Cyber Expert
Zürich
Digital Services
As soon as possible
Your tasks
You join our Cybersecurity team, establish credibility with prospective clients by demonstrating knowledge of various aspects of cybersecurity and acquire new clients in the SAP area.
You increase the security level at our clients by analysing and optimising security standards in SAP related to cyber as well as code scanning.
You are generally aware of the last SAP security notes related to SAP security and can help our clients to implement them effectively.
You are aware of the third-party tools available on the market to assist organisations in establishing and monitoring their SAP cybersecurity.
You have a good understanding of the local SAP and cybersecurity market environment and have established your professional network in this domain.
You work as part of teams in delivering client excellence and work with other subject matter experts within the global PwC network. You support senior members of the team in developing client proposals and solution offerings.
You assess, optimise and implement cybersecurity related processes and manage the reporting to various stakeholders bearing in mind both their technical and business requirements.
You work on the development of innovative value-added cybersecurity services, toolkits, methodologies and accelerators.
You provide strong input into the cybersecurity practice and help to develop the team with your superior skills.
You get support to further develop your career and attain education and certifications.
Your profile
You have a Bachelor's or Master's degree in IT / Business IT or a similar education. Information security certifications such as CISSP, CISA or CISM are an asset.
You have 2–3 years of experience in cyber and information security, data protection and privacy and related disciplines. You are experienced in industry standards such as ISO 270xx or similar.
You have experience in SAP-related projects, and you have worked on the architecture and security strategy of such solutions.
You have previously used code and security scanning tools in the context of SAP infrastructure as well as SAP security notes and SAP landscape/architecture.
You have strong presentation, project management, facilitation and delivery skills as well as strong analytical and problem solving capabilities.
You are fluent in English and German, knowledge of French is an asset.
You have experience in delivering customer-oriented, strategic security work and supporting clients in their digital transformation and cybersecurity projects.
You deliver high-quality work that adds insights and value for our clients and you have the ability to develop and manage senior-level relationships. A proven track record of the delivery of large security improvement programmes is desirable.
You have the desire to work in a constantly changing environment as an innovative and motivated part of our Cybersecurity team.
Your prospects and benefits
Your opportunities for development
Deine Entwicklungsmöglichkeiten
At PwC, you can develop both personally and professionally. That's why 9% of our revenue is spent on staff training and further education.
Learn more
Bei uns kannst du dich entfalten und weiterentwickeln – persönlich und beruflich. Daher investieren wir neun Prozent unseres Jahresumsatzes in die persönliche Entwicklung sowie in die Aus- und Weiterbildung unserer Mitarbeitenden.
Learn more
Our culture and our values
In Switzerland we have about 3,200 employees from 72 countries, which means our people are as diverse as our ideas. Together, we define and live the values that shape us: personal and professional, economic and ecological, social and ethical. And the people we work for are just as diverse as the people who work for us.
Learn more
Additional benefits
Take the next step!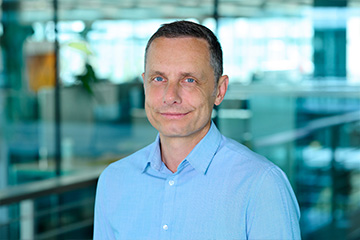 Robert Jacsman
Recruitment Team
Tel. +41 58 792 16 24
Are you passionate and ready to shape the future?
Then you've got what it takes to reimagine the possible.
Questions? Give us a call, we are be happy to help.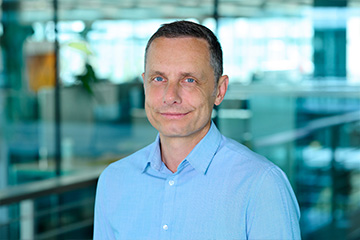 Robert Jacsman
Recruitment Team
Tel. +41 58 792 16 24
Apply now!
Apply now!
Who we are – PwC as an employer
At PwC, we create value for both our people and clients in Assurance, Tax & Legal, Consulting, Deals and Digital Services. And you can do the same. Want to make an impact and shape the future of a leading professional services firm? Are you passionate and ready to embrace change? Then you've got what it takes to reimagine the possible.

Everyone's career path is unique. That's why PwC offers countless personal and professional development opportunities that fit with your aspirations, supporting you to grow your own way – so you can become everything you want to be and more.
More about Digital Services
PwC on video
Your commute