Risk Assurance Assistant for emerging technologies
Zürich
Assurance
To be discussed
Your tasks
You address risk management issues across entire enterprises and in start-ups, be it risk assurance over transformative initiatives, cryptography or data security and help build trust and transparency to clients' partners and vendors.
You monitor assessments, review controls across enterprise systems solutions and mitigate digital risk.
You develop and execute field work activities on consulting engagements, while assisting with generating summary of findings in multiple formats, including presentations, reports and dashboards.
You develop client solutions, audit tools or methodologies in the emerging technologies and start-up community.
Your profile
You have a strong passion for and understanding of emerging trends such as disruptive technologies (e.g. Blockchain, cryptocurrencies, IoT, artificial intelligence, drone technology, machine learning, etc.), multi-platform apps, social and mobile computing, collaboration platforms, agile & lean startup development methodologies, and SaaS & distributed computing architectures.
You have developed Smart Contracts or solutions on Blockchains, Distributed Systems or Distributed Databases or in back-end development languages (e.g. JavaScript, OCaml, Python, etc.).
You have experience in giving recommendations to improve existing processes and controls and in assisting to generate summaries of findings.
You are fluent in English and, ideally, German.
Your prospects and benefits
Your opportunities for development
Deine Entwicklungsmöglichkeiten
At PwC, you can develop both personally and professionally. That's why 9% of our revenue is spent on staff training and further education.
Learn more
Bei uns kannst du dich entfalten und weiterentwickeln – persönlich und beruflich. Daher investieren wir neun Prozent unseres Jahresumsatzes in die persönliche Entwicklung sowie in die Aus- und Weiterbildung unserer Mitarbeitenden.
Learn more
Our culture and our values
In Switzerland we have about 3,200 employees from 72 countries, which means our people are as diverse as our ideas. Together, we define and live the values that shape us: personal and professional, economic and ecological, social and ethical. And the people we work for are just as diverse as the people who work for us.
Learn more
Additional benefits
Take the next step!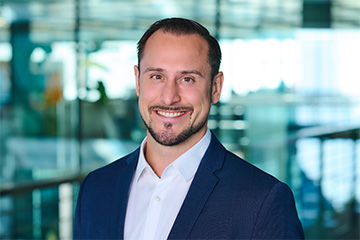 Benjamin Lohrmann
Recruitment Team
Tel. +41 58 792 25 29
Are you passionate and ready to shape the future?
Then you've got what it takes to reimagine the possible.
Questions? Give us a call, we are be happy to help.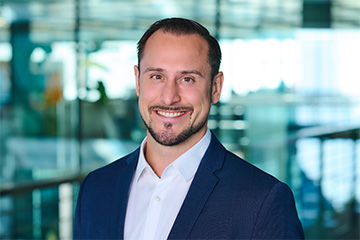 Benjamin Lohrmann
Recruitment Team
Tel. +41 58 792 25 29
Apply now!
Apply now!
Who we are – PwC as an employer
At PwC, we create value for both our people and clients in Assurance, Tax & Legal, Consulting, Deals and Digital Services. And you can do the same. Want to make an impact and shape the future of a leading professional services firm? Are you passionate and ready to embrace change? Then you've got what it takes to reimagine the possible.

Everyone's career path is unique. That's why PwC offers countless personal and professional development opportunities that fit with your aspirations, supporting you to grow your own way – so you can become everything you want to be and more.
More about Assurance
PwC on video
Your commute