Pension consulting - Swiss Romandie driver
100%
Genève
Job reference: JRQ$381-28724
Start: To be discussed
Tax & Legal
Your tasks
You act as first point of contact for pension consulting clients in Geneva, Lausanne and wider Romandie region.
You work with the existing Swiss pension consulting team (based in Zurich and Basel) to deliver a range of pension consulting projects including changes in plan design, mergers and acquisitions, and financial reporting for pensions.
You connect with colleagues from different teams across PwC in the Romandie region to support them on pension matters and questions from their clients.
You build and maintain a network of external contacts to develop opportunities for further engagements and projects with clients.
You work closely with the Swiss pension team to develop their skills and experience, as well as identify new and future recruits.
You operate as part of the wider senior team in our Swiss pension consulting unit, staying connected to peers and more senior experts.
Your profile
You have 5 years experience or more in Swiss pensions.
You are ideally qualified as an actuary or are training towards becoming a certified pension fund expert.
You have great commercial and relationship building skills and have already proven that you can build a network.
You have the ability to work in a team across multiple locations.
You bring leadership skills and an entrepreneurial mindset.
You are fluent in French and English; other languages are a bonus.
You have gained experience in the actuarial valuations of Swiss pension plans.
Your prospects and benefits
Your opportunities for development
Deine Entwicklungsmöglichkeiten
At PwC, you can develop both personally and professionally. That's why 7% of our revenue is spent on staff training and further education.
Learn more
Bei uns kannst du dich entfalten und weiterentwickeln – persönlich und beruflich. Daher investieren wir sieben Prozent unseres Jahresumsatzes in die persönliche Entwicklung sowie in die Aus- und Weiterbildung unserer Mitarbeitenden.
Learn more
Our culture and our values
In Switzerland we have over 3,300 employees from 78 countries, which means our people are as diverse as our ideas. Together, we define and live the values that shape us: personal and professional, economic and ecological, social and ethical. And the people we work for are just as diverse as the people who work for us.
Learn more
Additional benefits
Take the next step!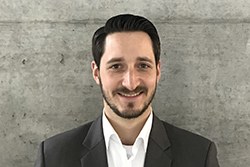 Sven Grunder
Recruitment Team
Tel. +41 58 792 16 92
Are you passionate and ready to shape the future?
Then you've got what it takes to reimagine the possible.
Questions? Give us a call, we are happy to help.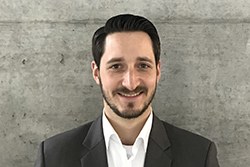 Sven Grunder
Recruitment Team
Tel. +41 58 792 16 92
Apply now!
Apply now!
Who we are – PwC as an employer
At PwC, we create value for both our people and clients in Assurance, Tax & Legal, Consulting, Deals and Digital Services. And you can do the same. Want to make an impact and shape the future of a leading professional services firm? Are you passionate and ready to embrace change? Then you've got what it takes to reimagine the possible.

Everyone's career path is unique. That's why PwC offers countless personal and professional development opportunities that fit with your aspirations, supporting you to grow your own way – so you can become everything you want to be and more.
More about Tax and Legal Services