Paralegal in PwC Partner affairs
100%
Zürich
Job reference: JRQ$381-28209
Start: As soon as possible
Internal Firm Services
Your tasks
You are responsible for the PwC Partner affairs, including matters of legal and administrative nature.
You will be involved in preparing, amending and leading execution of contracts, reference letters and other essential documents, and you will have the executive supervision of the partner performance systems in Switzerland.
You will support, manage and coordinate the partner admission process, both at Swiss level and in cooperation with the PwC international network, which includes both documental work and interpersonal activities, such as communication to Service Line Leaders, interaction with external assessors and preparation of interview panels.
You will prepare and supervise partner votes
You support the PwC Switzerland Chairman and General Counsel in various partner matters
You will be the first point of contact for the partners of PwC Switzerland.
Your profile
You have a legal background and a flair for human resources, and you are a service and solution oriented person
You are a curious and eager-to-lean person and feel attacked by exciting challenges
You are willing to familiarize yourself with the subject of partner affairs and feel comfortable in the interaction with individuals of varied background, diverse cultures and different hierarchical positions
You are able to set priorities for a wide variety of tasks under time pressure
You are fluent in English and German
You are ready to take on responsibility from the very beginning and to work in growing your job and your responsibility field. 
Your prospects and benefits
Your opportunities for development
Deine Entwicklungsmöglichkeiten
At PwC, you can develop both personally and professionally. That's why 8% of our revenue is spent on staff training and further education.
Learn more
Bei uns kannst du dich entfalten und weiterentwickeln – persönlich und beruflich. Daher investieren wir neun Prozent unseres Jahresumsatzes in die persönliche Entwicklung sowie in die Aus- und Weiterbildung unserer Mitarbeitenden.
Learn more
Our culture and our values
In Switzerland we have about 3,200 employees from 73 countries, which means our people are as diverse as our ideas. Together, we define and live the values that shape us: personal and professional, economic and ecological, social and ethical. And the people we work for are just as diverse as the people who work for us.
Learn more
Additional benefits
Take the next step!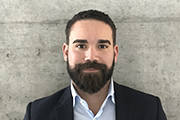 Etienne Nigg
Recruitment Team
Tel. +41 58 792 16 08
Are you passionate and ready to shape the future?
Then you've got what it takes to reimagine the possible.
Questions? Give us a call, we are happy to help.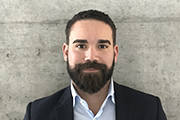 Etienne Nigg
Recruitment Team
Tel. +41 58 792 16 08
Apply now!
Apply now!
Who we are – PwC as an employer
At PwC, we create value for both our people and clients in Assurance, Tax & Legal, Consulting, Deals and Digital Services. And you can do the same. Want to make an impact and shape the future of a leading professional services firm? Are you passionate and ready to embrace change? Then you've got what it takes to reimagine the possible.

Everyone's career path is unique. That's why PwC offers countless personal and professional development opportunities that fit with your aspirations, supporting you to grow your own way – so you can become everything you want to be and more.
More about Internal Services