Manager/Senior Manager Audit Insurance
100%
Zürich
Job reference: JRQ$381-28434
Start: Fall 2019
Assurance
Your tasks
You will work in a motivated team in an international and dynamic environment, focused on auditing consolidated financial statements based on IFRS and/or US GAAP to add value to our clients.
You assist our clients across a wide range of insurance activities, which includes IFRS and/or US GAAP accounting and reporting. In addition, you will also assist on Swiss statutory accounting principles and regulatory and compliance solutions.
You seek for new opportunities and provide ideas to adapt the audit approach to the changing client environment.
You will be responsible to coordinate with local teams in America, Latin America, Europe and Asia.
You will have the opportunity to work on challenging projects with a wide range of experts.
You will receive regularly feedback from colleagues and your coach and build your leadership skills on and off the job.
Your profile
You are a certified public accountant and bring 6-9 years of relevant experience and deep technical audit expertise in the insurance field (specifically with non-life and life insurance accounting topics) as well as an in-depth knowledge of US GAAP and/or IFRS accounting standards.
You have a good understanding of IFRS 17 (Insurance Contracts), and other types of economic reporting frameworks (i.e. Solvency II, MVEC).
You have previous experience auditing large, global audit clients, specifically within the insurance industry.
You have strong analytical skills and an entrepreneurial spirit, and you are successful in building and maintaining relationships with customers and diverse stakeholders.
You have a proven experience advising Insurance clients and providing them highest quality.
You have excellent verbal and written English and you have strong communication and negotiating skills (German would be beneficial).
You are a mentor and coach to others and share your knowledge and lead your team in a responsible manner
Your prospects and benefits
Your opportunities for development
Deine Entwicklungsmöglichkeiten
At PwC, you can develop both personally and professionally. That's why 8% of our revenue is spent on staff training and further education.
Learn more
Bei uns kannst du dich entfalten und weiterentwickeln – persönlich und beruflich. Daher investieren wir neun Prozent unseres Jahresumsatzes in die persönliche Entwicklung sowie in die Aus- und Weiterbildung unserer Mitarbeitenden.
Learn more
Our culture and our values
In Switzerland we have about 3,200 employees from 73 countries, which means our people are as diverse as our ideas. Together, we define and live the values that shape us: personal and professional, economic and ecological, social and ethical. And the people we work for are just as diverse as the people who work for us.
Learn more
Additional benefits
Take the next step!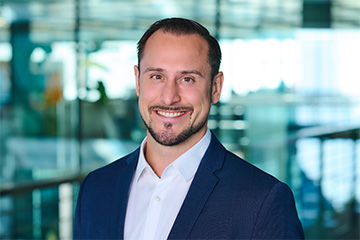 Benjamin Lohrmann
Recruitment Team
Tel. +41 58 792 25 29
Are you passionate and ready to shape the future?
Then you've got what it takes to reimagine the possible.
Questions? Give us a call, we are happy to help.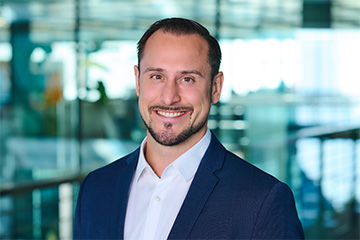 Benjamin Lohrmann
Recruitment Team
Tel. +41 58 792 25 29
Apply now!
Apply now!
Who we are – PwC as an employer
At PwC, we create value for both our people and clients in Assurance, Tax & Legal, Consulting, Deals and Digital Services. And you can do the same. Want to make an impact and shape the future of a leading professional services firm? Are you passionate and ready to embrace change? Then you've got what it takes to reimagine the possible.

Everyone's career path is unique. That's why PwC offers countless personal and professional development opportunities that fit with your aspirations, supporting you to grow your own way – so you can become everything you want to be and more.
More about Assurance
PwC on video
Your commute