Linux System Engineer / Application Operations
100%
Zürich
Job reference: JRQ$381-28422
Start: As soon as possible
Internal Firm Services
Your tasks
Together with the team you are responsible for business-critical applications. You ensure efficient operational processes and production readiness for our lines of service. 
You coordinate and support both internal and external partners with change and problem management. 
You provide 2nd level support and help our internal customers with questions and problems.  
You are passionate about continuous improvement. When implementing new applications, you take responsibility to define the technical requirements and to implement the system. You collaborate with other teams, experts and stakeholders to find the optimal solution. 
You work as part of an inspiring team and contribute to successful rollout of new applications and reliable operations of existing ones. 
Your profile
You have a higher-education degree in computer science (HF/FH) or comparable practical experience. 
You have experience with setup, maintenance and support of server applications. While experience with Windows-based systems is an advantage, you have a profound knowledge on Linux and related server technologies from a system engineering and implementation perspective. Examples for this include: 
- Apache software, e.g. Tomcat, Kafka, Airflow  - Database technologies, e.g. MongoDB, Redis, MemSQL, PostgreSQL 
- Streaming and messenging services, e.g. RabbitMQ 
- Microsoft Windows Server and related technologies, e.g. Windows Server, SQL Server and SSIS, Active Directory, IIS 
- Data analytics products, e.g. Qlik, Tableau, Alteryx, SnapLogic 
You have operations experience and are confident in carrying out typical tasks for application lifecycle management - maintenance, application updates and system patching, monitoring, change- and problem management. 
You are able to work in a team with a culture that is open, caring and free. You are not afraid to ask for and give constructive feedback. You have strong analytical and problem-solving skills. 
You have a "can do" attitude and welcome new challenges. You like working on multiple tasks in parallel and are ready to take on responsibility from day one. 
You like to learn about business processes and how to implement innovative solutions. You want to understand and communicate the needs of your customers and partners - and you are willing to go the extra mile. 
You are fluent (written and spoken) in English and German.
Your prospects and benefits
Your opportunities for development
Deine Entwicklungsmöglichkeiten
At PwC, you can develop both personally and professionally. That's why 8% of our revenue is spent on staff training and further education.
Learn more
Bei uns kannst du dich entfalten und weiterentwickeln – persönlich und beruflich. Daher investieren wir neun Prozent unseres Jahresumsatzes in die persönliche Entwicklung sowie in die Aus- und Weiterbildung unserer Mitarbeitenden.
Learn more
Our culture and our values
In Switzerland we have about 3,200 employees from 73 countries, which means our people are as diverse as our ideas. Together, we define and live the values that shape us: personal and professional, economic and ecological, social and ethical. And the people we work for are just as diverse as the people who work for us.
Learn more
Additional benefits
Take the next step!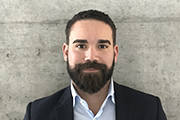 Etienne Nigg
Recruitment Team
Tel. +41 58 792 16 08
Are you passionate and ready to shape the future?
Then you've got what it takes to reimagine the possible.
Questions? Give us a call, we are happy to help.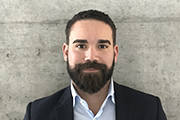 Etienne Nigg
Recruitment Team
Tel. +41 58 792 16 08
Apply now!
Apply now!
Who we are – PwC as an employer
At PwC, we create value for both our people and clients in Assurance, Tax & Legal, Consulting, Deals and Digital Services. And you can do the same. Want to make an impact and shape the future of a leading professional services firm? Are you passionate and ready to embrace change? Then you've got what it takes to reimagine the possible.

Everyone's career path is unique. That's why PwC offers countless personal and professional development opportunities that fit with your aspirations, supporting you to grow your own way – so you can become everything you want to be and more.
More about Internal Services