Internship nella revisione - Banking (m/f), 6 mesi
100%
Lugano
Start: Autunno / Inverno 2021
Assurance
Your tasks
Ti occuperai della revisione contabile dei conti annuali e consolidati di banche ed altre società attive nel settore finanziario.
Sarai responsabile di elaborare analisi, descrizioni e valutazioni di processi finanziari.
Acquisirai conoscenze approfondite in diversi ambiti, contribuirai allo sviluppo e alla gestione delle relazioni con i clienti.
Eseguirai incarichi e verifiche speciali, collaborando su diversi progetti.
Lavorerai in un ambiente di lavoro dinamico che si caratterizza per il forte spirito di team, la fiducia e il sostegno reciproco, usufruendo di una formazione continua.
Lavorerai in un team composto da persone motivate e integrate in un network internazionale.
Riceverai regolarmente dei feedback da parte dei tuoi colleghi e dei tuoi superiori.
Avrai potenzialmente l'opportunità di ricevere una proposta di impiego nel ruolo di "Assistente – Financial Services".
Your profile
Sei al meno nel 4 semestre del Bachelor in discipline economiche.
Hai uno spiccato interesse per le cifre e i nessi economico-finanziario.
Sei innovativo, motivato, hai facilità a lavorare in team, hai una personalità orientata alla clientela e hai una spiccata attitudine verso l'apprendimento.
Sei disposto ad assumerti sin da subito delle responsabilità e ad inserirti in un contesto aziendale basato sul coaching continuo.
Sei di lingua madre italiana e hai ottime conoscenze orali e scritte dell'inglese e del tedesco o del francese.
Hai l'abitudine a lavorare su MS Office: word, powerpoint, excel.
Your prospects and benefits
Your opportunities for development
Deine Entwicklungsmöglichkeiten
At PwC, you can develop both personally and professionally. That's why 7% of our revenue is spent on staff training and further education.
Learn more
Bei uns kannst du dich entfalten und weiterentwickeln – persönlich und beruflich. Daher investieren wir sieben Prozent unseres Jahresumsatzes in die persönliche Entwicklung sowie in die Aus- und Weiterbildung unserer Mitarbeitenden.
Learn more
Our culture and our values
In Switzerland we have over 3,300 employees from 78 countries, which means our people are as diverse as our ideas. Together, we define and live the values that shape us: personal and professional, economic and ecological, social and ethical. And the people we work for are just as diverse as the people who work for us.
Learn more
Additional benefits
Trust to go aheader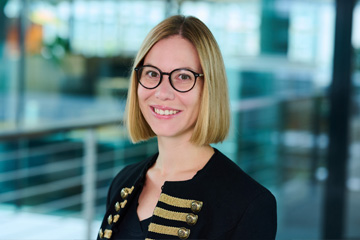 Patricia Schmitz
Recruitment Team
Tel. +41 58 792 13 64
At PwC we don't just go ahead with things that are important to us, we go one step further: we go aheader.
And we're ready to go ahead with you. Trust to go aheader with us and
apply
.
Do you have any questions? Give us a call, we are happy to help.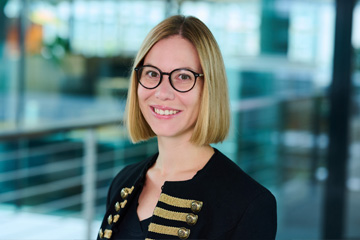 Patricia Schmitz
Recruitment Team
Tel. +41 58 792 13 64
Apply now!
Apply now!
Who we are – PwC as an employer
At PwC, we create value for both our people and clients in Assurance, Tax & Legal, Consulting, Deals and Digital Services. And you can do the same. Want to make an impact and adapt, develop, grow and transform the future of our firm and industry? Then trust to go aheader with us.

Everyone's career path is unique. That's why PwC offers countless personal and professional development opportunities that fit with your aspirations, supporting you to grow your own way – so you can become everything you want to be and more.
More about Assurance
PwC on video
Your commute