Guidewire Solution Architect
Zürich
Advisory
By agreement
Your tasks
You will be managing teams and/or workstreams on our Guidewire implementation engagements.
You will be part of an international team and take over a managing role requiring you to stay up to date on current IT and insurance trends in order to expand your knowledge capital and educate new joiners.
You will work in complex business and IT environments supporting our customers modernizing their business models and aligning the IT architecture.
You will lead the technical solution design and the integration of standard insurance software solution packages in an existing IT landscape.
We will proactively support you to develop trusted and long lasting customer relationships enabling you to further grow your role at PwC.
You will manage and/or contribute to project planning, engagement administration, budget management, and successful completion of engagement workstream(s).
Your profile
You hold a master's degree and have gained a minimum of 5 to 8 years' work experience in the consulting industry leading the integration of property and casualty standard software solutions.
You are experienced with property and casualty policy administration, collection and disbursement and/or claims management system; experience with Guidewire PolicyCenter, BillingCenter and/or ClaimCenter is strongly preferred;
You are experienced with J2EE, Gosu Programming language, Guidewire Integration Patterns, SQL Server, Oracle; Servers: Windows Server, Tomcat, JBoss, WebLogic.
You demonstrate high knowledge in working with business and IT stakeholders to enable a proper alignment of business goals and the technical solution.
You have proven abilities in taking over a leadership role in the IT field of insurance business. You have strong working knowledge of different architecture approaches (e.g. SOA, Micro-services) and the business and systems trade-offs that come with the implementation and realization of these architectures.
You have good understanding of architecture strategy and how to communicate that strategy to a nontechnical audience.
Your prospects and benefits
Your opportunities for development
Deine Entwicklungsmöglichkeiten
At PwC, you can develop both personally and professionally. That's why 9% of our revenue is spent on staff training and further education.
Learn more
Bei uns kannst du dich entfalten und weiterentwickeln – persönlich und beruflich. Daher investieren wir neun Prozent unseres Jahresumsatzes in die persönliche Entwicklung sowie in die Aus- und Weiterbildung unserer Mitarbeitenden.
Learn more
Our culture and our values
In Switzerland we have about 3,200 employees from 72 countries, which means our people are as diverse as our ideas. Together, we define and live the values that shape us: personal and professional, economic and ecological, social and ethical. And the people we work for are just as diverse as the people who work for us.
Learn more
Additional benefits
Take the next step!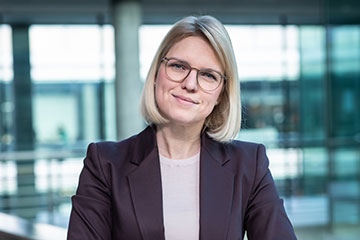 Francisca Richter
Recruitment Team
Tel. +41 58 792 16 81
Are you passionate and ready to shape the future?
Then you've got what it takes to reimagine the possible.
Questions? Give us a call, we are be happy to help.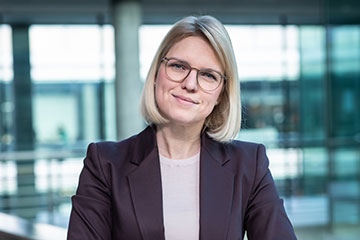 Francisca Richter
Recruitment Team
Tel. +41 58 792 16 81
Apply now!
Apply now!
Who we are – PwC as an employer
At PwC, we create value for both our people and clients in Assurance, Tax & Legal, Consulting, Deals and Digital Services. And you can do the same. Want to make an impact and shape the future of a leading professional services firm? Are you passionate and ready to embrace change? Then you've got what it takes to reimagine the possible.

Everyone's career path is unique. That's why PwC offers countless personal and professional development opportunities that fit with your aspirations, supporting you to grow your own way – so you can become everything you want to be and more.
More about Advisory