Digital workforce specialist
Zürich
Digital Services
as soon as possible
Your tasks
You have opportunities to support organisations to achieve process automation and digitization.
You get experience in working for all kind of organisations from NGO to large financial service companies.
You build business process and commercial skills that are complimentary to your technical skills.
You will broaden your technical capabilities from other team members with different technical skills.
working alongside with technical, business and industry experts, who can shape your ideas into practical use cases and help you promote them
You will build relationships and professional network within PwC and with different organisations.
thrive in friendly, dynamic and creative work environment committed to teamwork, respect and mutual support
You start your career in a diversified and innovative work environment.
You gain national and international project and team experience and take on responsibility from day one and will be intellectually challenged.
You meet and keep in touch with your client contacts to listen to their needs, help them solve issues and achieve goals.  What we expect from you.
Your profile
You are coming with basic software development knowledge. You have developed small software / application before (including school assignments), and can demonstrate your software / application in your interview-
You have good knowledge about how to integrate with different systems via interfaces, APIs or web services, e.g.: REST and SOAP.
You have previous experience working in an organisation's process.
you are passionate to learn about business processes, and design innovative solutions to automate business processes
You are aware of topics such as cognitive AI, NLP, OCR and Machine Learning, and understand when and where to incorporate such solutions.
You have previous experience with a Robotic Process Automation (RPA) software is a bonus but not a must, previous experience with integration tools such as MuleSoft is also a bonus but not a must.
You are determined to make a difference and deliver results in a responsible, authentic, resilient, inclusive and passionate manner.
You communicate to your coach (someone dedicated to support your career in PwC) transparently about what you would like to achieve.
You are flexible, persistent and open for challenging and complex situations and be willing to take the extra mile.
You are able to work in a team culture that is open, caring and free. You are also not afraid of asking and giving constructive feedback.
You have an entrepreneurial mind-set, and not afraid to build your own products and services at PwC.
Your prospects and benefits
Your opportunities for development
Deine Entwicklungsmöglichkeiten
At PwC, you can develop both personally and professionally. That's why 9% of our revenue is spent on staff training and further education.
Learn more
Bei uns kannst du dich entfalten und weiterentwickeln – persönlich und beruflich. Daher investieren wir neun Prozent unseres Jahresumsatzes in die persönliche Entwicklung sowie in die Aus- und Weiterbildung unserer Mitarbeitenden.
Learn more
Our culture and our values
In Switzerland we have about 3,200 employees from 72 countries, which means our people are as diverse as our ideas. Together, we define and live the values that shape us: personal and professional, economic and ecological, social and ethical. And the people we work for are just as diverse as the people who work for us.
Learn more
Additional benefits
Take the next step!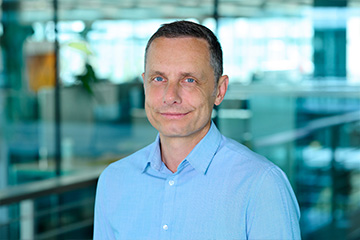 Robert Jacsman
Recruitment Team
Tel. +41 58 792 16 24
Are you passionate and ready to shape the future?
Then you've got what it takes to reimagine the possible.
Questions? Give us a call, we are be happy to help.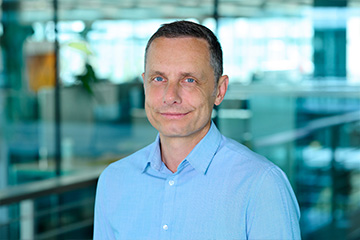 Robert Jacsman
Recruitment Team
Tel. +41 58 792 16 24
Apply now!
Apply now!
Who we are – PwC as an employer
At PwC, we create value for both our people and clients in Assurance, Tax & Legal, Consulting, Deals and Digital Services. And you can do the same. Want to make an impact and shape the future of a leading professional services firm? Are you passionate and ready to embrace change? Then you've got what it takes to reimagine the possible.

Everyone's career path is unique. That's why PwC offers countless personal and professional development opportunities that fit with your aspirations, supporting you to grow your own way – so you can become everything you want to be and more.
More about Digital Services
PwC on video
Your commute