Technology Leader and Jedi for PwC Digital / Head of Software Development PwC Switzerland
Zürich
Digital Services
As soon as possible
Your tasks

You will have 2 main roles:
1. Technology Leader of PwC Digital, a business unit of PwC Switzerland
2. Head of Software Development for PwC Switzerland across all of our Lines of Service

As Technology Leader
You join one of the largest digital networks in the world (Source: AdAge, Agency Report 2018, 30. April, 2018) and are member of the PwC Digital Leadership Team.
You lead and take responsibility for the technical solutioning and agile software development:
You are a shaper & designer, hands-on solutioner & technical architect and contribute to the strategy and growth of our digital business in Switzerland and beyond. You design winning architectures and solutions which are of high quality creating sustainable value for our clients and PwC.
You are the technical delivery leader, taking care of our local team (10-15 people) and delivering high quality work with and across multi-location teams (clients; other PwC teams in CH and abroad incl. near & off-shore; third parties).
You are a thought leader and can convincingly articulate point of views about emerging technologies and related opportunities and challenges
You are client facing, able to engage with conviction, subject matter expertise and passion in client interactions and projects.
You create personal networks within our firm and in the market.
You participate in technical leadership discussions within PwC Europe and the wider network.
You act as a colleague and coach to software engineers and other technical experts, supporting them in their professional and personal development.
You report directly to the Managing Partner of PwC Digital Services in Switzerland and have functional line to the CIO of PwC Switzerland.

For PwC Switzerland
You define software development strategy including development standards, adherence to those standards) and the target operating model for PwC Switzerland in collaboration with all Lines of Services and our support functions.
You lead the custom-built software development process and governance at PwC Switzerland across all our Lines of Service.
You define guidelines to ensure quality, consistency and synergies.
Regularly maintain and update standards based on industry standards and compliance with new regulations.
You align the priorities and requirements of PwC Switzerland with our international network in Europe and beyond.
You have a functional reporting line to the CIO of PwC Switzerland in this role.
Your profile
You own a bachelor or preferably a master degree in IT.
You have more than 7 years of expertise in working in the consulting, agency or corporate environment.
You are experienced in leading heterogeneous teams with co-located, near- and off-shore colleagues.
You have a successful track record as technical leader in agile software development projects.
You are a recognized expert when it comes emerging technologies.
You are a team player and client focused with strong analytical and interpersonal skills.
You are a strong communicator, learn from others, believe in lifelong learning and are eager to grow.
You have a network you can leverage to create new opportunities, foster innovative solution finding and enjoy co-creating directly with clients to build ideas that may change the world.
You are proficient in German and English (in speaking and writing).
Your prospects and benefits
Your opportunities for development
Deine Entwicklungsmöglichkeiten
At PwC, you can develop both personally and professionally. That's why 9% of our revenue is spent on staff training and further education.
Learn more
Bei uns kannst du dich entfalten und weiterentwickeln – persönlich und beruflich. Daher investieren wir neun Prozent unseres Jahresumsatzes in die persönliche Entwicklung sowie in die Aus- und Weiterbildung unserer Mitarbeitenden.
Learn more
Our culture and our values
In Switzerland we have about 3,200 employees from 72 countries, which means our people are as diverse as our ideas. Together, we define and live the values that shape us: personal and professional, economic and ecological, social and ethical. And the people we work for are just as diverse as the people who work for us.
Learn more
Additional benefits
Take the next step!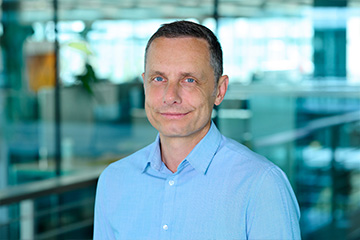 Robert Jacsman
Recruitment Team
Tel. +41 58 792 16 24
Are you passionate and ready to shape the future?
Then you've got what it takes to reimagine the possible.
Questions? Give us a call, we are be happy to help.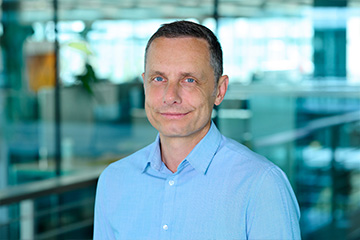 Robert Jacsman
Recruitment Team
Tel. +41 58 792 16 24
Apply now!
Apply now!
Who we are – PwC as an employer
At PwC, we create value for both our people and clients in Assurance, Tax & Legal, Consulting, Deals and Digital Services. And you can do the same. Want to make an impact and shape the future of a leading professional services firm? Are you passionate and ready to embrace change? Then you've got what it takes to reimagine the possible.

Everyone's career path is unique. That's why PwC offers countless personal and professional development opportunities that fit with your aspirations, supporting you to grow your own way – so you can become everything you want to be and more.
More about Digital Services
PwC on video
Your commute