Consultant/Senior Consultant Financial Services Consulting - Liquidity & Funding
100%
Zürich
Job reference: JRQ$381-28904
Start: To be discussed
Advisory
Your tasks
You join PwC Advisory to become part of our Financial Services Team in Zurich.
You work in close collaboration with Finance, Banking Restructuring and Risk Teams, you will be part of our Liquidity Team and help our banking clients to transform their liquidity and funding practices to improve their opportunity cost efficiency and to fulfil internal and external requirements.
You developing solutions that will help our clients to efficiently measure, manage and use their liquid assets on a short-term operational and mid-term structural basis and integrate that view into their risk understanding in a rising interest rate environment.
You develop subject matter expertise at the very heart of how Banking works, both on-site with clients and off-site with our international learning and education offerings and industry collaborations.
You are part of a team that operates strongly in an interdisciplinary environment within PwC. You will be using and building bridges to our fellow teams that work at the technological edge in big data analysis, artificial intelligence and robotic process automation.
You work in a global environment with the largest banks, you will be embedded in a network of our company that gathers and shares industry insights in Liquidity & Funding worldwide.
You live life-long learning: therefore we will strongly encourage you to deepen your industry knowledge with certifications like CFA, FRM and/or others and support you with them.
Your profile
You have an excellent University / ETH Master's degree (or are about to complete it in the near future) in Banking, Finance, Economics, Business Administration or an adjacent field that enables you to work with banks and other financial service companies.
You have a strong affinity for numbers and logical processes, are excellent with Excel and other quantitative programs and feel highly comfortable showing your ideas in Power Point.
You take responsibility for constantly increasing your knowledge in Banking on a personal, intrinsic basis throughout your career.
You have first hands-on experience in financial services through internships in Banking, other Financial Services or Consulting and have gathered experience preferably in Trading, Treasury Departments, Risk, Finance and Accounting Departments, Regulatory or a similar, challenging working environment.
You wish to start as Senior Consultant? Next to the above, you have 2–3 years working experience, e.g. through a graduate trainee programme and/or entry experience in Banking, other Financial Services or Consulting in a practice that directly deals with Liquidity and Funding topics or enabled you to experience an indirect view on it, e.g. in Treasury, Risk, Trading, L&F-Regulation (LCR, NSFR, etc.) or similar practices.
You are fluent in English. German is a highly significant plus and other languages (e.g. French) are welcome.
You are willing to travel to our client's international locations if required but are not disappointed if you are not needed to leave Zurich at all for a given time. 
Your prospects and benefits
Your opportunities for development
Deine Entwicklungsmöglichkeiten
At PwC, you can develop both personally and professionally. That's why 7% of our revenue is spent on staff training and further education.
Learn more
Bei uns kannst du dich entfalten und weiterentwickeln – persönlich und beruflich. Daher investieren wir sieben Prozent unseres Jahresumsatzes in die persönliche Entwicklung sowie in die Aus- und Weiterbildung unserer Mitarbeitenden.
Learn more
Our culture and our values
In Switzerland we have over 3,300 employees from 78 countries, which means our people are as diverse as our ideas. Together, we define and live the values that shape us: personal and professional, economic and ecological, social and ethical. And the people we work for are just as diverse as the people who work for us.
Learn more
Additional benefits
Take the next step!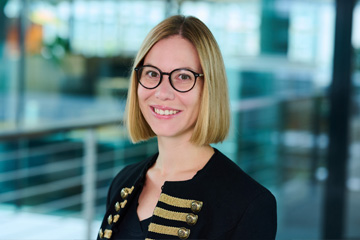 Patricia Schmitz
Recruitment Team
Tel. +41 58 792 13 64
Are you passionate and ready to shape the future?
Then you've got what it takes to reimagine the possible.
Questions? Give us a call, we are happy to help.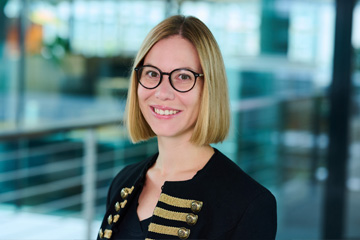 Patricia Schmitz
Recruitment Team
Tel. +41 58 792 13 64
Apply now!
Apply now!
Who we are – PwC as an employer
At PwC, our purpose is to build trust in society and solve important problems. We create value for both our people and clients in assurance, advisory, tax, legal and digital services with over 3,300 employees and partners in 14 locations in Switzerland and one in the Principality of Liechtenstein.
Want to make an impact and shape the future of a leading professional services firm? Are you passionate and ready to embrace change? Then you've got what it takes to reimagine the possible.

Everyone's career path is unique. That's why PwC offers countless personal and professional development opportunities that fit with your aspirations, supporting you to grow your own way – so you can become everything you want to be and more.
More about Advisory
PwC on video
Your commute