Consultant Forensic Services
100%
Zürich
Job reference: JRQ$381-28618
Start: Autumn 2019
Advisory
Your tasks
You will help our clients with their compliance and investigation matters, e.g. relating to fraud, bribery, corruption, money laundering or litigation within Switzerland or abroad. 
Within investigation teams, you will support the gathering and review of evidence. This may include document review, accounting analysis as well as attending and documenting interviews. 
You will take part in a variety of training sessions and expand your skills and expertise.
You will work within a nurturing and passionate team of qualified accountants, former members of investigative authorities/regulators and lawyers.
Your profile
You have a University degree in Accounting, Finance, Criminology or Economic Crime or similar, or are a Certified Public Accountant. You are fluent in English. Fluency in German, Italian or French is an advantage.
You are motivated to investigate and prevent financial crime and accounting misstatement, and are ambitious to learn and develop as well as build a career within PwC.
You are curious by nature, exercise professional scepticism and seek intellectually challenging work. You are inquisitive and persistent, with a natural flair for solving complex problems.
You think first about sharing and collaborating with colleagues and are happiest when working together in a team.
Your prospects and benefits
Your opportunities for development
Deine Entwicklungsmöglichkeiten
At PwC, you can develop both personally and professionally. That's why 8% of our revenue is spent on staff training and further education.
Learn more
Bei uns kannst du dich entfalten und weiterentwickeln – persönlich und beruflich. Daher investieren wir neun Prozent unseres Jahresumsatzes in die persönliche Entwicklung sowie in die Aus- und Weiterbildung unserer Mitarbeitenden.
Learn more
Our culture and our values
In Switzerland we have about 3,200 employees from 73 countries, which means our people are as diverse as our ideas. Together, we define and live the values that shape us: personal and professional, economic and ecological, social and ethical. And the people we work for are just as diverse as the people who work for us.
Learn more
Additional benefits
Take the next step!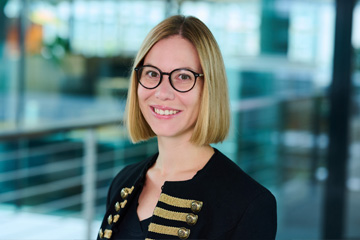 Patricia Schmitz
Recruitment Team
Tel. +41 58 792 13 64
Are you passionate and ready to shape the future?
Then you've got what it takes to reimagine the possible.
Questions? Give us a call, we are happy to help.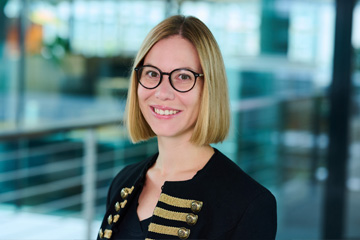 Patricia Schmitz
Recruitment Team
Tel. +41 58 792 13 64
Apply now!
Apply now!
Who we are – PwC as an employer
At PwC, we create value for both our people and clients in Assurance, Tax & Legal, Consulting, Deals and Digital Services. And you can do the same. Want to make an impact and shape the future of a leading professional services firm? Are you passionate and ready to embrace change? Then you've got what it takes to reimagine the possible.

Everyone's career path is unique. That's why PwC offers countless personal and professional development opportunities that fit with your aspirations, supporting you to grow your own way – so you can become everything you want to be and more.
More about Advisory
PwC on video
Your commute