Cloud Architect
100%
Zürich
Job reference: JRQ$381-28505
Start: As soon as possible
Internal Firm Services
Your tasks
You are part of the internal IT, specifically the architecture team for PwC Switzerland. Within our cloud transformation program, you are responsible for the definition of standards, patterns and governance structures for the cloud platform. With your experience as a cloud architect, you enable the use of public cloud platforms for the Swiss firm.
Together with the IT architecture team, the local solution engineering team and global cloud experts you are developing a Cloud Target Architecture that includes SaaS, PaaS and IaaS and enables PwC Switzerland to use different cloud services (MS Azure, AWS, GCP) while staying compliant with local and global security standards and policies. You bring your expertise to the Swiss IT architecture board.
You are part of global and local projects and initiatives and are a key player in the firm's cloud transformation program. Furthermore, you support our internal customers and colleagues within IT (demand managers, requirements engineers, solution engineers). You provide input for the conception of new solutions and the migration of existing applications in the cloud. In that context, you act as a trusted advisor and cloud expert.
Beyond concept and implementation of individual applications, you help the cloud platform team to establish an architecture and operational model for cloud-based applications. This includes the definition of a governance model, application blueprints, guidelines and best practice documentation. You are responsible to find solutions that fulfil the territory-specific requirements while staying aligned with global standards and solutions.
Your profile
You have a (technical) university degree
Minimum of five years of experience in at least two IT solution development disciplines, including cloud architecture, network management, application development, middleware, database management or operations
You have in-depth knowledge of modern software development, cloud architect, architecture methods, architecture frameworks (e.g. TOGAF), IT security issues and modern architecture approaches (microservices, data streaming etc.).
Good understanding of strategic and new and emerging technology trends, and the practical application of existing, new and emerging technologies to new and evolving business and operating models
You are an independent, outgoing and service-oriented personality with strong entrepreneurial thinking and analytical and conceptual skills.
A confident appearance, a high quality awareness as well as pronounced communication and assertiveness distinguish you
You like to work on different tasks at the same time and are willing to take on responsibility from the very beginning.
You have very good knowledge of German and English (written and spoken)
Your prospects and benefits
Your opportunities for development
Deine Entwicklungsmöglichkeiten
At PwC, you can develop both personally and professionally. That's why 8% of our revenue is spent on staff training and further education.
Learn more
Bei uns kannst du dich entfalten und weiterentwickeln – persönlich und beruflich. Daher investieren wir neun Prozent unseres Jahresumsatzes in die persönliche Entwicklung sowie in die Aus- und Weiterbildung unserer Mitarbeitenden.
Learn more
Our culture and our values
In Switzerland we have about 3,200 employees from 73 countries, which means our people are as diverse as our ideas. Together, we define and live the values that shape us: personal and professional, economic and ecological, social and ethical. And the people we work for are just as diverse as the people who work for us.
Learn more
Additional benefits
Take the next step!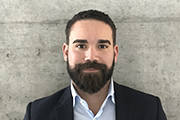 Etienne Nigg
Recruitment Team
Tel. +41 58 792 16 08
Are you passionate and ready to shape the future?
Then you've got what it takes to reimagine the possible.
Questions? Give us a call, we are happy to help.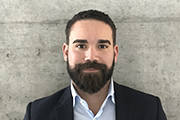 Etienne Nigg
Recruitment Team
Tel. +41 58 792 16 08
Apply now!
Apply now!
Who we are – PwC as an employer
At PwC, we create value for both our people and clients in Assurance, Tax & Legal, Consulting, Deals and Digital Services. And you can do the same. Want to make an impact and shape the future of a leading professional services firm? Are you passionate and ready to embrace change? Then you've got what it takes to reimagine the possible.

Everyone's career path is unique. That's why PwC offers countless personal and professional development opportunities that fit with your aspirations, supporting you to grow your own way – so you can become everything you want to be and more.
More about Internal Services