Audit Senior Manager - TIS (Trade, Industries and Services)
100%
Basel
Start: to be discussed
Assurance
Your tasks
You carry out audits in the industrial sector mainly focused on Pharmaceuticals and Life Sciences.
You are the responsible manager or senior manager for financial statement audits of large multinational companies who prepare financial statements in accordance with the International Financial Reporting Standards. 
You audit consolidated financial statements prepared under IFRS or UK or US GAAP.
You are responsible for the preparation of the audit file for Director and Partner review, and assisting in the presentation of the Audit findings to the Audit Committee or Board of Directors. 
You develop new and extend existing relationships with our clients and actively support the client targeting and acquisition process. 
You are in the driver seat of your own responsibility, flexibility and development. 
You share your expertise and experience actively by teaching, coaching and mentoring others. 
Your profile
You have 10 to 12 years' demonstrable experience in a similar role at a Big 4 or an International Second Tier firm. Furthermore you are technically extremely strong with an excellent working knowledge of IFRS as well as US and UK GAAP and/or Swiss GAAP FER. 
You completed the CA / CPA qualification or equivalent – ideally with first time passes.
You have experience in managing a multi-location public company audit and are very effective in your day to day management of clients and in building and maintaining strong relationships. 
You have an ability to demonstrate an understanding of commercial issues facing businesses in this industry including the management and delegation to junior staff. 
You are a team player who has the ability to report upwards to Director and Partner. Moreover you have excellent verbal and written communications skills, which includes the ability to present information clearly and concisely. 
You have a positive "can do" attitude to challenges and the agility to multitask effectively across competing priorities. 
Your prospects and benefits
Your opportunities for development
Deine Entwicklungsmöglichkeiten
At PwC, you can develop both personally and professionally. That's why 7% of our revenue is spent on staff training and further education.
Learn more
Bei uns kannst du dich entfalten und weiterentwickeln – persönlich und beruflich. Daher investieren wir sieben Prozent unseres Jahresumsatzes in die persönliche Entwicklung sowie in die Aus- und Weiterbildung unserer Mitarbeitenden.
Learn more
Our culture and our values
In Switzerland we have over 3,300 employees from 78 countries, which means our people are as diverse as our ideas. Together, we define and live the values that shape us: personal and professional, economic and ecological, social and ethical. And the people we work for are just as diverse as the people who work for us.
Learn more
Additional benefits
Take the next step!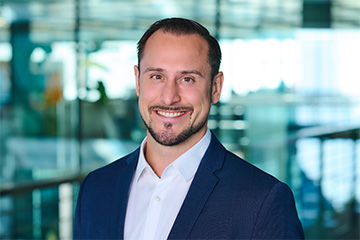 Benjamin Lohrmann
Recruitment Team
Tel. +41 58 792 25 29
Are you passionate and ready to shape the future?
Then you've got what it takes to reimagine the possible.
Questions? Give us a call, we are happy to help.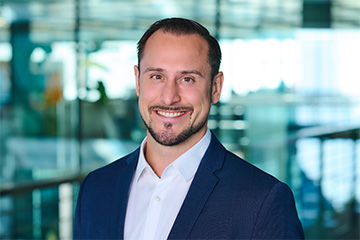 Benjamin Lohrmann
Recruitment Team
Tel. +41 58 792 25 29
Apply now!
Apply now!
Who we are – PwC as an employer
At PwC, we create value for both our people and clients in Assurance, Tax & Legal, Consulting, Deals and Digital Services. And you can do the same. Want to make an impact and shape the future of a leading professional services firm? Are you passionate and ready to embrace change? Then you've got what it takes to reimagine the possible.

Everyone's career path is unique. That's why PwC offers countless personal and professional development opportunities that fit with your aspirations, supporting you to grow your own way – so you can become everything you want to be and more.
More about Assurance
PwC on video
Your commute