Associate/Senior Associate and Manager/Senior Manager in Life Sciences Quality Management Consulting 
100%
Zürich / Basel
Start: by agreement
Advisory
Your tasks
You will, together with the team, deliver or lead high-impact projects engaging with senior stakeholders from high-profile clients across the Life Sciences industry.
The projects typically include transforming (quality) operating models and implementing digital and analytics (quality) platforms across R&D, manufacturing / supply chain and commercial. This includes driving business performance through changing quality culture / mind-sets, improving processes and procedures, benefitting from process automation and enabling insights from advanced analytics and AI. The outcomes we help clients deliver include driving faster development, manufacturing and commercial timelines, exploiting internal and external data through advanced analytics and machine learning, improving quality and compliance amongst many others.
The functions covered include all those across R&D, manufacturing and commercial, with particular focus on quality management / assurance, regulatory affairs, product safely and medical affairs. The role will work closely with our consulting teams covering commercial, market access and other functions across the Life Sciences value chain.
You will work with international clients and we will provide you the opportunity to gain experience working in multi-cultural teams within Switzerland and abroad.
You will be collaborating with PwC's global network of life sciences and Technology experts, you will have access to our market leading propositions, methodologies, assets and training materials.
You will work in a fast growing team. The environment is driven by respect, collegiality and strong teamwork.
Your profile
You have a Bachelor's or Master's degree in a science-related discipline plus experience working in life sciences, either as a consultant or within R&D, manufacturing or commercial at a life sciences company.
As an experienced hire with a consulting background, you will have experience in working & running large transformation projects and developing new propositions and developing new work. You will have been exposed to many of the key steps of improving quality in regulated business functions.
You have had exposure to some of the following areas: GxP, data privacy / protection, digital strategy development, operating model design, quality system improvement / maintenance, process improvement, technology implementation and digital & analytics technologies in a GxP regulated environment.
You pay attention to detail, have strong problem-solving skills and are technologically proficient.
You are passionate about "quality" and believe that quality is a catalyst to drive business performance and innovation in the health industries and markets.
You have excellent team-working, interpersonal, listening and communication skills.
You are fluent in English and ideally have knowledge of German and/or French and you have travel mobility to serve international clients.
You are a passionate team player during workt-ime and enjoy socializing with clients and colleagues after work.
Your prospects and benefits
Your opportunities for development
Deine Entwicklungsmöglichkeiten
At PwC, you can develop both personally and professionally. That's why 7% of our revenue is spent on staff training and further education.
Learn more
Bei uns kannst du dich entfalten und weiterentwickeln – persönlich und beruflich. Daher investieren wir sieben Prozent unseres Jahresumsatzes in die persönliche Entwicklung sowie in die Aus- und Weiterbildung unserer Mitarbeitenden.
Learn more
Our culture and our values
In Switzerland we have over 3,300 employees from 78 countries, which means our people are as diverse as our ideas. Together, we define and live the values that shape us: personal and professional, economic and ecological, social and ethical. And the people we work for are just as diverse as the people who work for us.
Learn more
Additional benefits
Take the next step!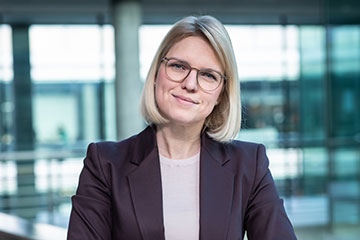 Francisca Richter
Recruitment Team
Tel. +41 58 792 16 81
Are you passionate and ready to shape the future?
Then you've got what it takes to reimagine the possible.
Questions? Give us a call, we are happy to help.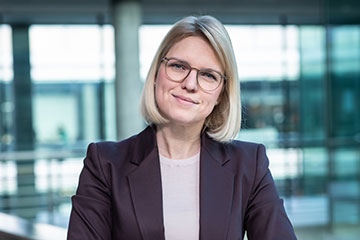 Francisca Richter
Recruitment Team
Tel. +41 58 792 16 81
Apply now!
Apply now!
Who we are – PwC as an employer
At PwC, we create value for both our people and clients in Assurance, Tax & Legal, Consulting, Deals and Digital Services. And you can do the same. Want to make an impact and shape the future of a leading professional services firm? Are you passionate and ready to embrace change? Then you've got what it takes to reimagine the possible.

Everyone's career path is unique. That's why PwC offers countless personal and professional development opportunities that fit with your aspirations, supporting you to grow your own way – so you can become everything you want to be and more.
More about Advisory