IT Projektleiter
100%
Zürich
Job reference: JRQ$381-24903
Start: per sofort
Internal Firm Services
Your tasks
Als versierter und erfahrener Projektleiter bist du verantwortlich für die Planung, Durchführung und den erfolgreichen Abschluss von PwC internen IT -Projekten.
In Zusammenarbeit mit verschiedenen Stakeholdern und IT-Spezialisten nimmst du die Business Anforderungen auf und klärst die technische Machbarkeit ab.
Du erarbeitest und beurteilst Lösungen hinsichtlich Funktionalität und Wirtschaftlichkeit
Du definierst in Zusammenarbeit mit den involvierten Stakeholdern den Projektumfang und entwickelst davon ableitend den Projektplan
Your profile
Du hast einen (Fach-) Hochschulabschluss in Wirtschaftsinformatik oder eine vergleichbare Ausbildung und verfügst über eine Weiterbildung im Projektmanagement mit Zertifizierung (z.B. IPMA Level C, PMP oder vergleichbare Zertifizierungen).
Du verfügst über mehrjährige Erfahrung im IT-Projektmanagement (inkl. agilen Methoden und Tools) nicht nur aus der Theorie, sondern auch aus der Praxis
Du hast ausgezeichnete Deutsch- und Englischkenntnisse in Wort und Schrift.
Du bist eine selbständige, kontaktfreudige und dienstleistungsorientierte Persönlichkeit mit Durchsetzungsvermögen und ausgeprägtem unternehmerischem Denken sowie analytischen und konzeptionellen Fähigkeiten.
Your prospects and benefits
Your opportunities for development
Deine Entwicklungsmöglichkeiten
At PwC, you can develop both personally and professionally. That's why 8% of our revenue is spent on staff training and further education.
Learn more
Bei uns kannst du dich entfalten und weiterentwickeln – persönlich und beruflich. Daher investieren wir neun Prozent unseres Jahresumsatzes in die persönliche Entwicklung sowie in die Aus- und Weiterbildung unserer Mitarbeitenden.
Learn more
Our culture and our values
In Switzerland we have about 3,200 employees from 73 countries, which means our people are as diverse as our ideas. Together, we define and live the values that shape us: personal and professional, economic and ecological, social and ethical. And the people we work for are just as diverse as the people who work for us.
Learn more
Additional benefits
Take the next step!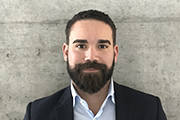 Etienne Nigg
Recruitment Team
Tel. +41 58 792 16 08
Are you passionate and ready to shape the future?
Then you've got what it takes to reimagine the possible.
Questions? Give us a call, we are happy to help.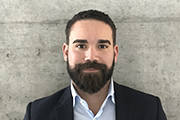 Etienne Nigg
Recruitment Team
Tel. +41 58 792 16 08
Apply now!
Apply now!
Who we are – PwC as an employer
At PwC, we create value for both our people and clients in Assurance, Tax & Legal, Consulting, Deals and Digital Services. And you can do the same. Want to make an impact and shape the future of a leading professional services firm? Are you passionate and ready to embrace change? Then you've got what it takes to reimagine the possible.

Everyone's career path is unique. That's why PwC offers countless personal and professional development opportunities that fit with your aspirations, supporting you to grow your own way – so you can become everything you want to be and more.
More about Internal Services